Our grazing tables adds the "wow" factor to any event, no matter how intimate or big it is.  
Let us create your dream graze that tastes as good as it looks.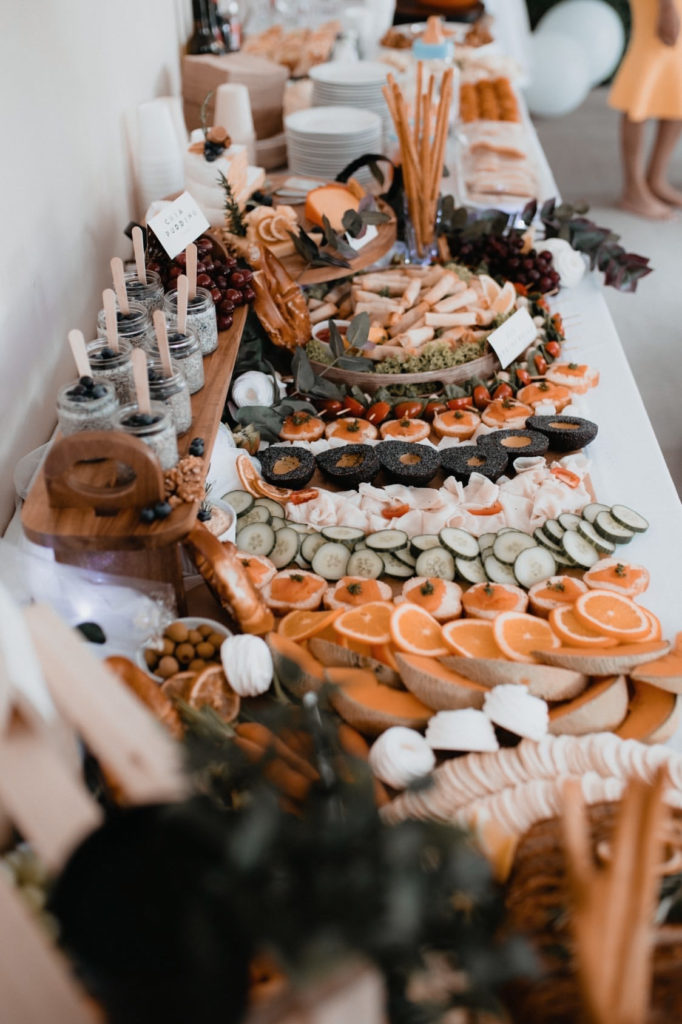 Our grazing tables are perfect for birthdays, weddings, baby showers, product launches and/or corporate events. 
A grazing table is the ultimate addition to any event – making it that little bit more special, while keeping you and your guests happy and well fed all night long! 
Our standard grazing tables include:*
various soft/medium/hard cheeses
artisanal crackers and breads
complementary dips 
seasonal fruits
an array of cured meats
sweets, nuts and crisp veges
various canape-style foods
*Ingredients in grazing tables are subject to availability and may be replaced with similar items if necessary.
SMALL GRAZES
1 metre (feeds 10 people) – $450
1.5 metres (feeds 15 people) – $550
2 metres (feeds 20 people) – $650
3 metres (feeds 30 people) – $700
LARGE GRAZES
40 – 60 guests: $18.50 per person
70 – 100 guests: $16.50 per person
100 – 150 guests: $15 per person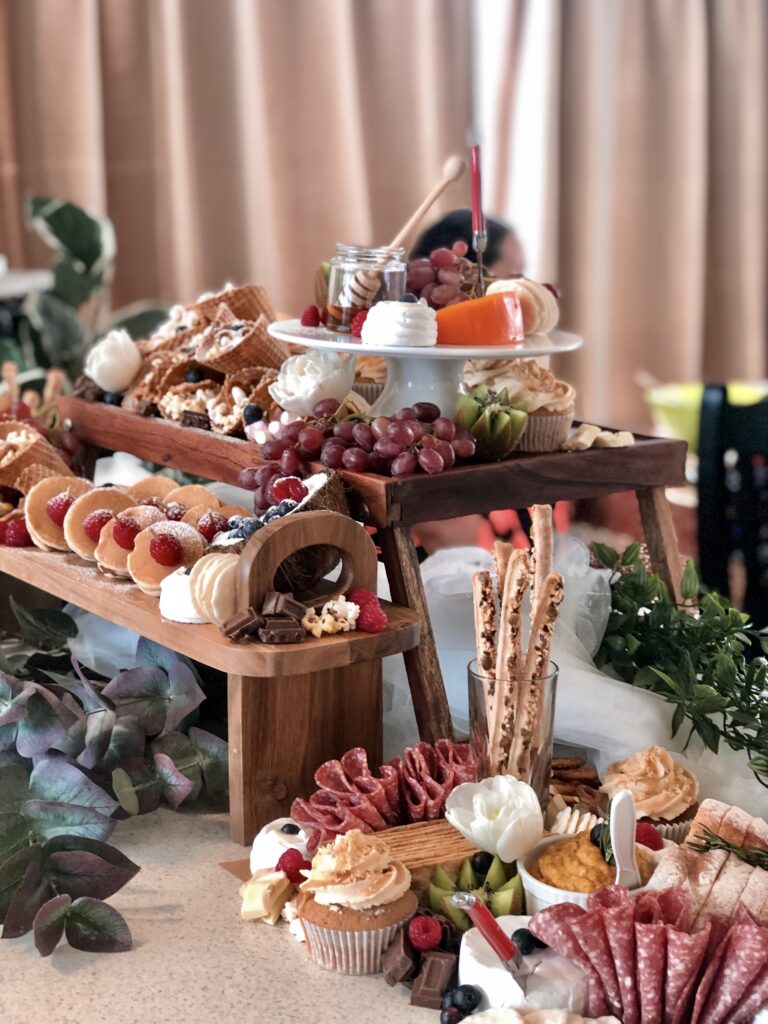 Give your graze a bit of extra love with these luxurious additions…
Add a personal touch to a grazing table with our personalised cookies.
Perfect for weddings, birthdays and just about anything. 
Personalised cookies are always a good idea. 
$4/each (minimum order 6).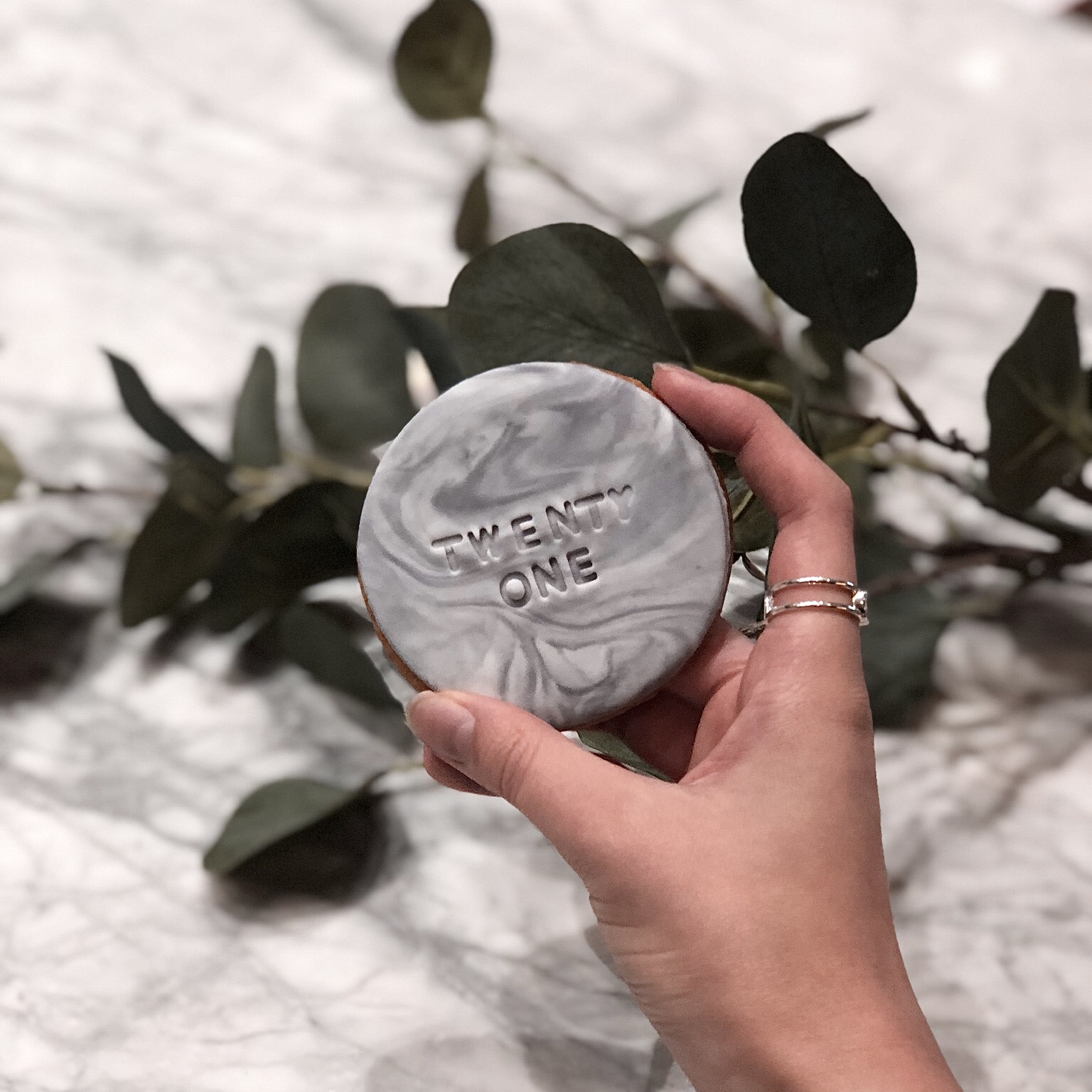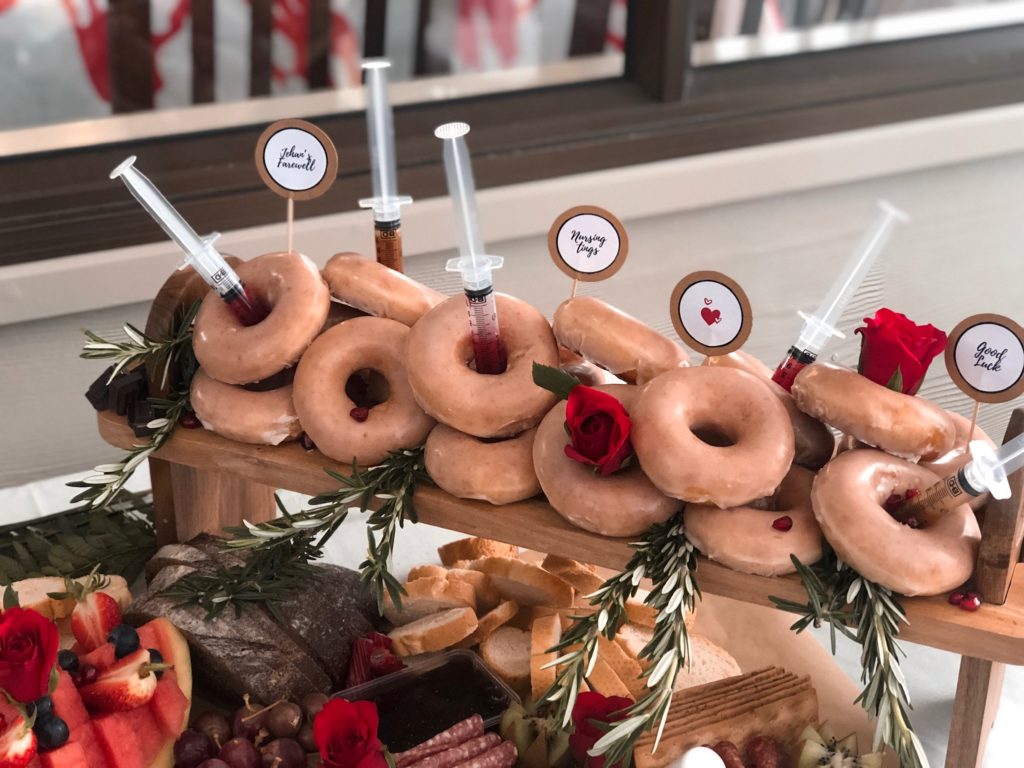 For those with a soft spot for donuts (like us), we provide glazed donut stacks as an add-on to any grazing table. 
These stacks come in various styles to work with your graze. Just let us know what your vision is and we'll make it come to life!
$45/stack (~24 donuts).
If your event venue is within 30km of Auckland Central, there will be no call-out fee for the set up of your grazing table. 
If your event venue is more than 30km of Auckland Central, an additional call out fee will occur. 
Please email us for more details.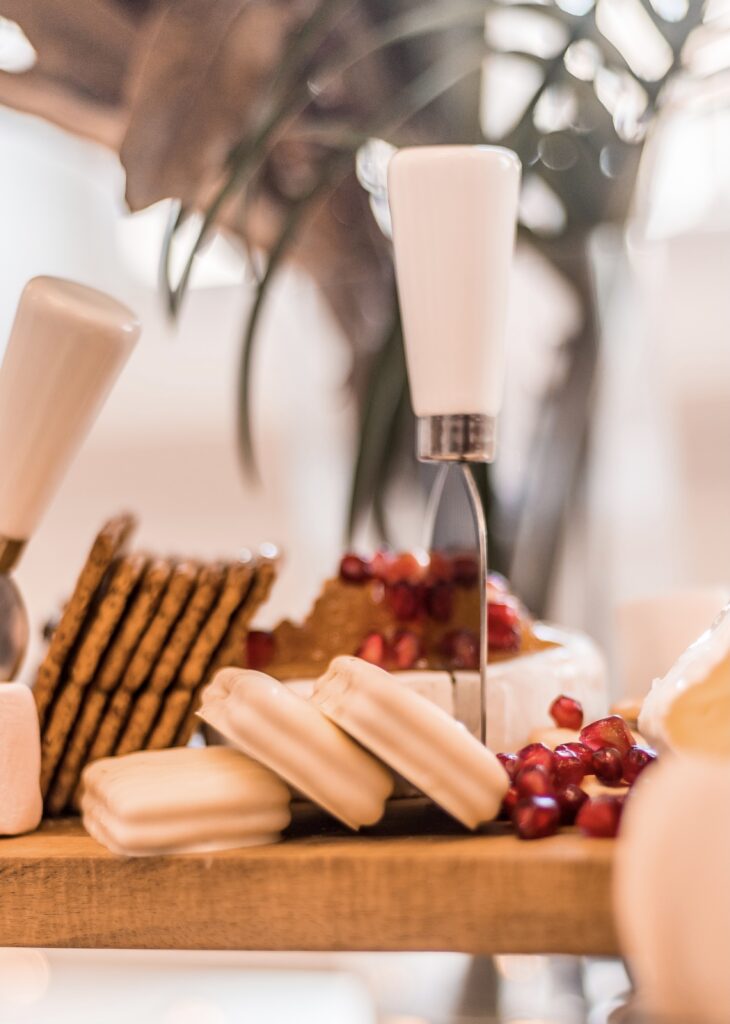 If your graze includes the use of boards, cheese knives, artificial flowers, ramekins, jars, table decor and more, an arrangement will need to be made to make sure everything is returned to Spread Me safe and sound.
Hired grazing table equipment is to be returned to the Spread Me team in Auckland Central within the week after your event.
If you prefer to have equipment picked up outside of Auckland Central, a pick up fee of $25 will be charged for destinations within 30km of Auckland Central.
Please email us for an accurate quote if destinations are more than 30km from Auckland Central.
"The secret ingredient in life is always cheese." – Marc Johns