We had the pleasure to set up a 2 metre graze for a gender-neutral baby shower!
As you may know, we LOVE themed grazes. We had the instructions for it to be a gender-neutral graze, meaning staying away from the traditional pinks/blues which we thought was such a great idea.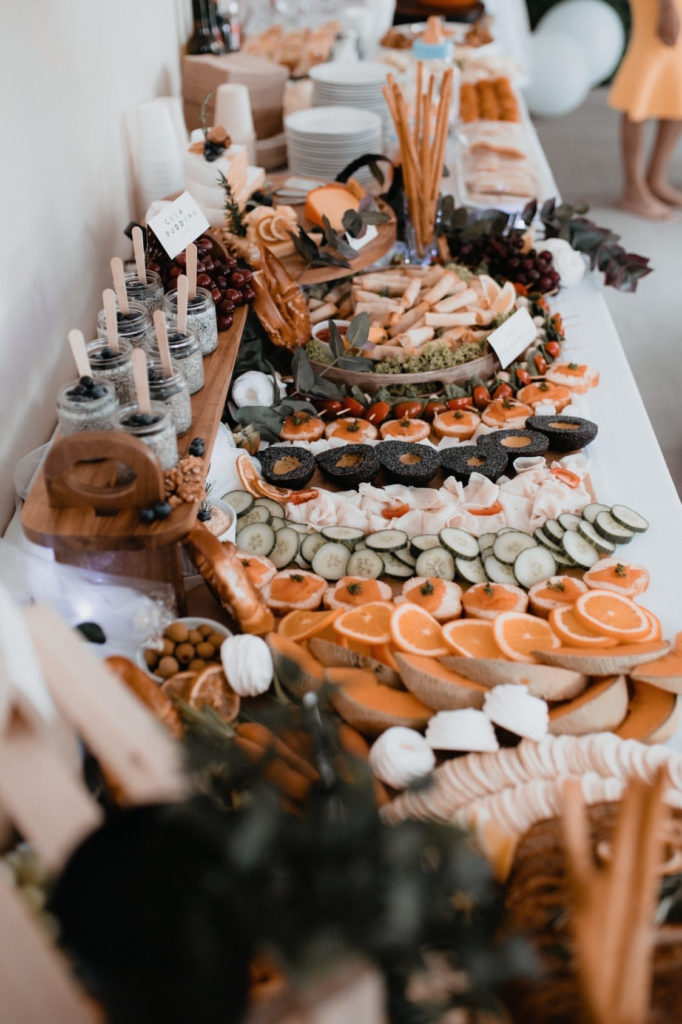 Here, we see a terracotta inspired graze. Bringing out warm orange hues that not only fit the brief, but also our own weird obsession with terracotta shades. It's a hue we've been seeing everywhere, from homewares to fashion and now, to table grazes.
We decided to go with a 'circular' style graze. You can see each section of the graze follows the natural curves of two circular boards we were using as our focal point – this was a style we had never done before, but we're absolutely stoked on the final outcome. It's sleek & effortless.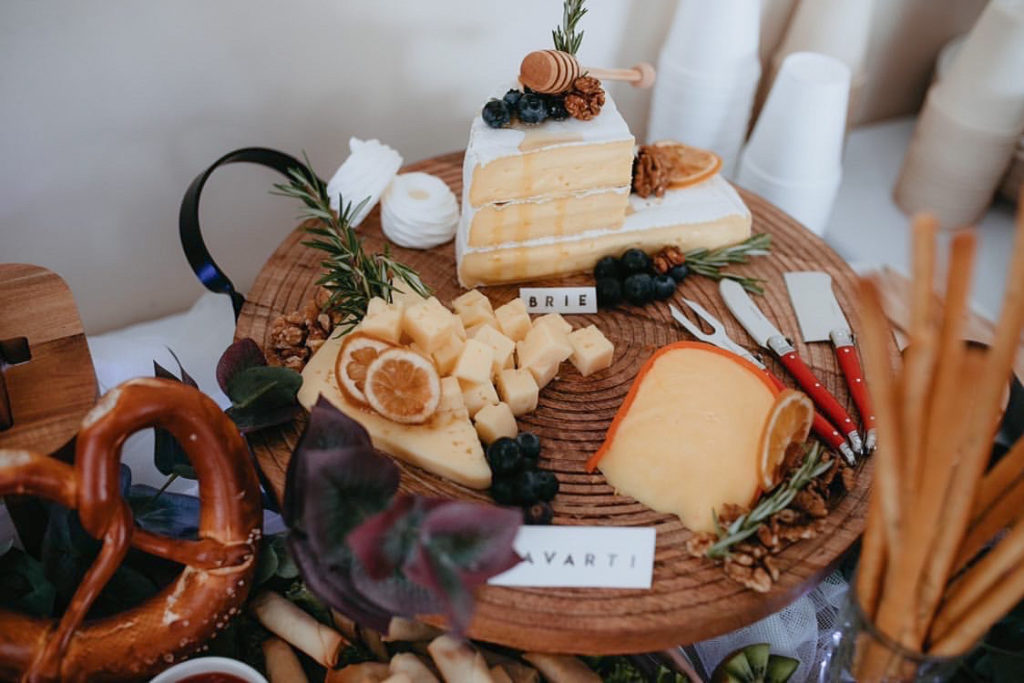 The two circular boards were, as mentioned, our focal points, of this graze. With one board elevated slightly over the other, we used it as a place to spotlight our cheese selection for this graze. As always, the centre of attention should always be our cheeses and this design definitely did that for us.
We'd also like to give honourable mentions to our gigantic tray of spring rolls – a special request from the event host along with this graze being completely pork and egg-free. Moreover, our favourite go-to additions for grazes – delicious chia seed puddings and our Caprese skewers.