We are always so incredibly honoured that our clients let us in on one of their most special and monumental days. This morning graze was for a beautiful baby boy's blessing.
This 1 metre graze was created with levels and elevation in mind. We achieved a seamlessly layered graze with four different height levels.
Using different boards at different heights and stacking methods, we were able to create platforms for us to showcase the array of foods our guests could choose from.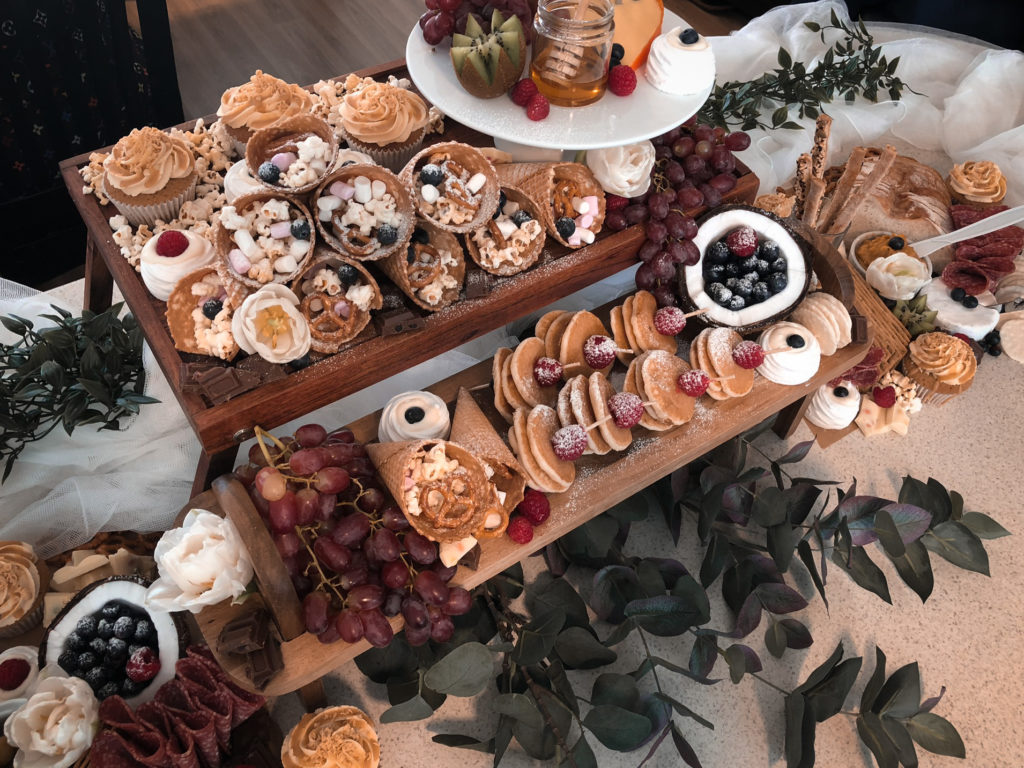 The main focal point of this graze was our 'ice cream cone' canapes. Incredibly kid-friendly and fuss-free, filled with mini marshmallows, pretzels, popcorn and fresh berries – YUM!
We scattered summer berry meringues throughout the graze to satisfy that sweet tooth. Tried & tested (by yours truly), we guarantee these are 100 percent delicious and a crowd fave!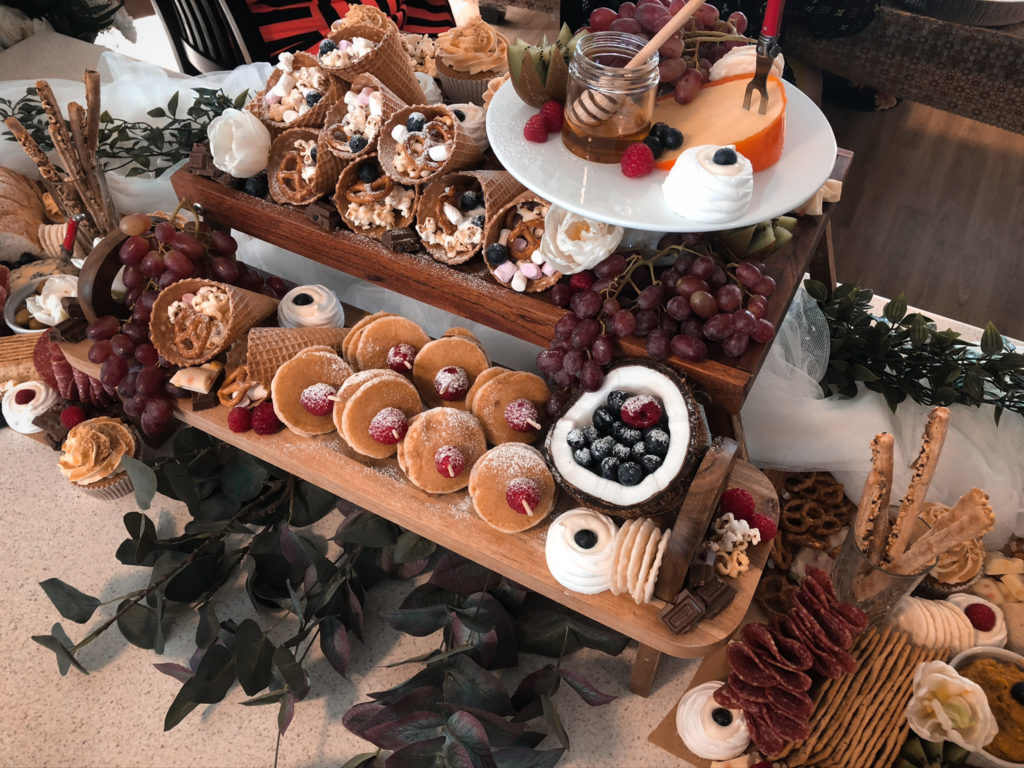 Fresh berries, kid-friendly & pancake stacks are the three main takeaways from this small but punchy grazing table. It was such a joy to set this graze up as the kids eagerly watched and waited for their bellies to be blessed with all this glorious food.