Now that's a title I didn't think I would be writing back in 2019. No matter where in New Zealand you are right now, we're all glued to our screens during 1 pm press conferences to hear about new lockdown rules and COVID-19 updates.
Spread Me's based in the busy little town of Auckland – we've been in and out of different alert levels and lockdowns. So, it's safe to say, we know how to keep in touch with our friends and whanau whether or not we can see them in person.
Amidst the first nationwide Level 4 lockdown for New Zealand, we decided to plan, execute and launch our new Picnic Boxes. Our re-vamped cheeseboard/grazing tables on the go. We wanted to celebrate our team of 5 million for sticking out an entire month of not being able to see friends & family in person. So, we kissed goodbye to a month filled with Zoom calls, Facetime catchups and Houseparty and got up to contactless-ly deliver our Say Cheese! Picnic Boxes all throughout Auckland.
What's a better way to catch up on each other's self-iso lives than over cheese & crackers? Simply lay a picnic mat, bring your indoor pillows outdoors, add a glass of champagne and you're good to go!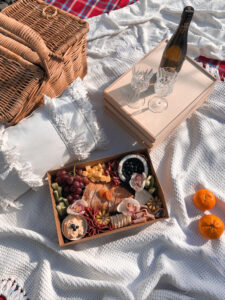 Picnics have proven to be, what we like to call 'alert-level-friendly'. Level 3? Grab a scrumptious Picnic Box for your lockdown-bubble. Level 2? Catch up with those you've missed effortlessly with cheese and wine. Level 1? Take your gang to the park and make an absolute day out of it!
The possibilities are endless. Food brings people together, but the bond one shares with another over their mutual love for cheese and picnics is unbreakable.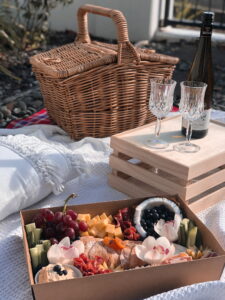 ---
To order a Picnic Box, click here.
For more information on our Picnic Boxes, click here.